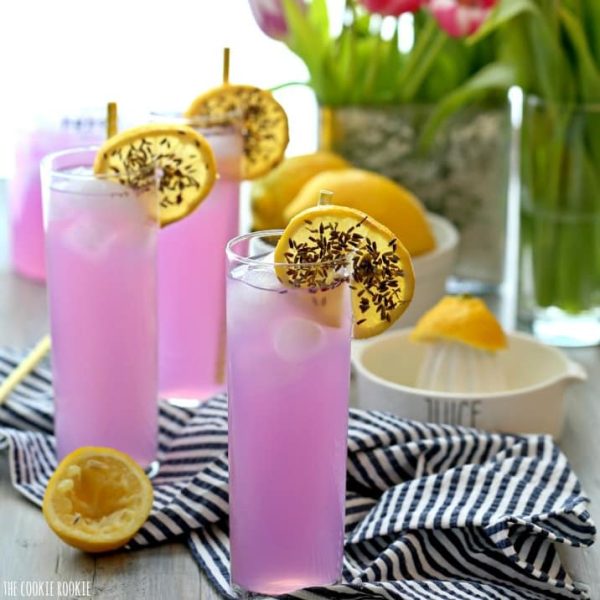 | | |
| --- | --- |
| | |
Mix lemonade powder & cold water in a gallon pitcher, then add lavender tea concentrate.
Fill pitcher with ice and add sparkling water right before serving.
Yield: 11 cups

****Tip: You can replace powder lemonade and Cold Water with 4cups of fresh squeezed and sweetened lemonade! ****

Lavender Tea Concentrate Directions

In a large saucepan, bring 5 cups of water to a boil. Remove from the heat; add 8Tbls. lavender. (Put lavender in cheese cloth or strain out when cooled) Steep until cooled.